Project Overview
While the property is still under construction, Evermore Resort needed a website that would sell their one-of-a-kind vacation experience and allow for advanced booking into 2024, along with industry-first hospitality technology that would make getting and staying there easy-breezy.
Work
Transforming the User Experience
Offering villas, flats, and a neighboring hotel, Evermore is a unique vacation destination that marries the freedom of a vacation rental home with the service and amenities of a luxury resort. And after giving Evermore a unique brand identity, we were ready to build a website experience encompassing what guests could come to expect during their stay—along with features they would never see coming. With new, innovative technology, including booking tools and integrations designed to make every step of vacation easier, our finished website offers guests an interactive, smart, and user-friendly experience from browsing and booking to shopping and activity add-ons.


A New Wave of Breakthrough Hospitality Technology
With a range of cutting-edge technology designed to deliver a uniquely personalized guest experience, Evermore's website seamlessly integrates different tools, functions, and management platforms to give users complete control of where—and how—they stay.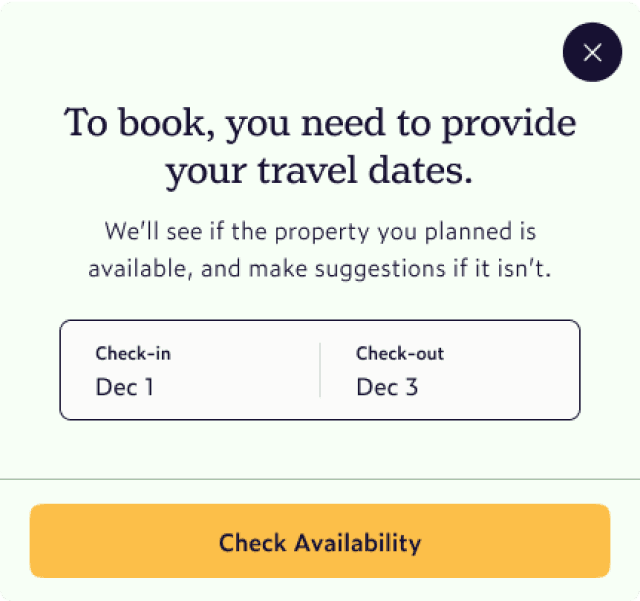 Introducing Heads In Beds
A First-of-its-Kind Planning & Visualizer Tool
Interactive Accommodation Planning
With the click of a mouse and in just minutes, the "Heads In Beds'' Planning Experience enables users to completely plan and customize their stay by adding guests, picking dates, choosing their accommodations, and digitally placing where every guest will sleep on an interactive floor plan. Using renderings of each unit we created a map with interactive hotspots over specific beds and spotlighted the major features of each accommodation.
We accompanied "Heads In Beds" with a cost breakdown tool to illustrate how a trip could be split monetarily between rooms and guests. Once users place each guest in a room, they can share a link with trip details to others in their group.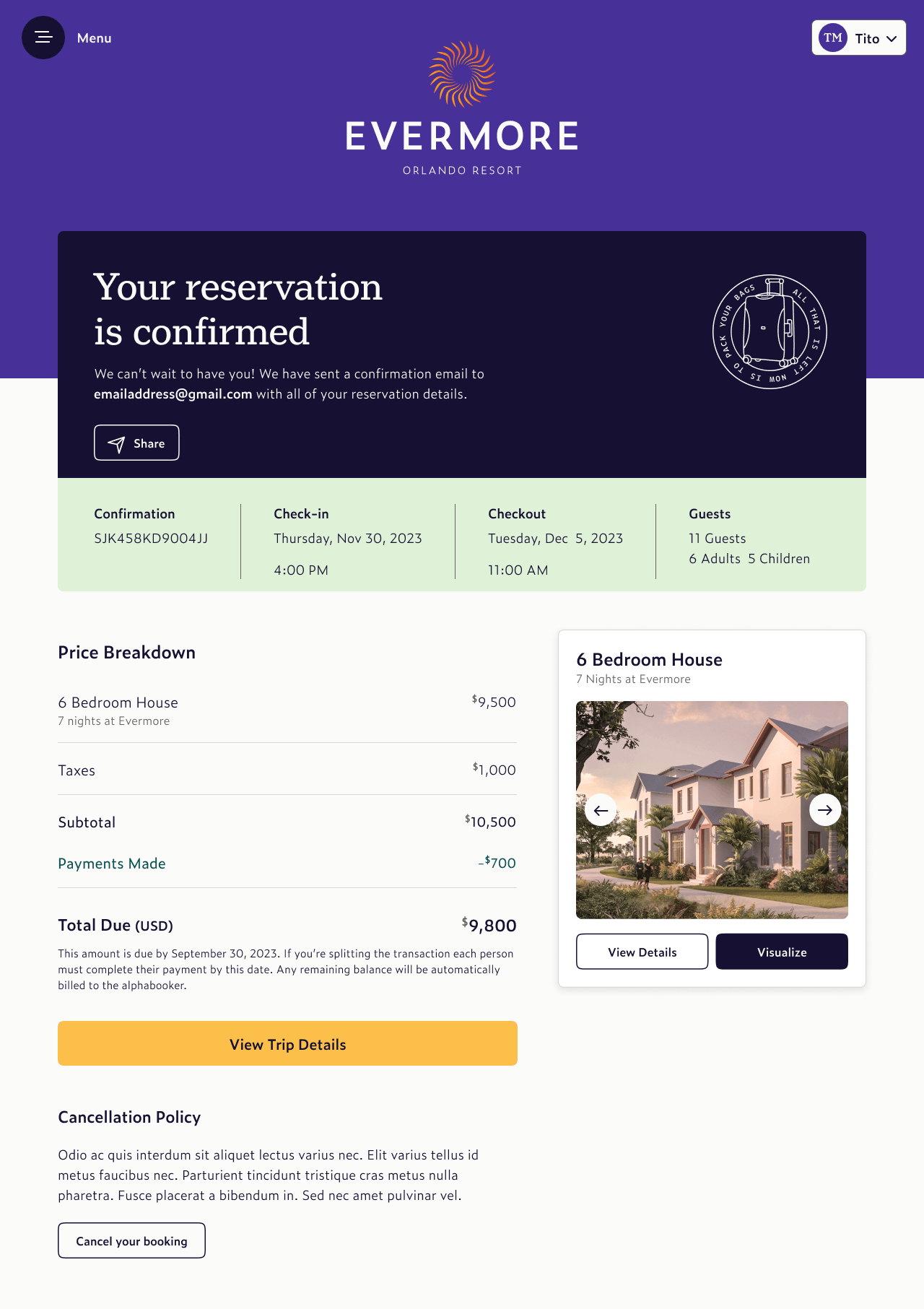 A Booking Flow Made Simple
We structured the data on the backend by inputting coordinates to get a larger data set that we could use to track guest information. When viewed as a guest, "Heads In Beds" funnels the user to create an account and book an accommodation which can then be linked to their profile and their associated stay. The result is an industry-first interactive technology that we designed and executed to give guests an easier way to plan, while giving Evermore more control over their user data.
Split Payments: Increasing Bookings through Efficiency
Paying Their Way
Gone are the days of putting an entire stay on a credit card and collecting payments from family and friends over time. Our Split Payments tool is another new hospitality innovation that lets the primary booking user (what Evermore calls the "Alphabooker") subdivide the reservation to be split among other parties, who can then submit their payments directly through the website. The interface enables the user to break up the balance in a customized fashion and pay their preferred way.


More Flexibility for More Freedom
This advanced technology lets users add contributing guests, discover a range of different ways to split up the total, and then pay, view a breakdown of overall cost versus what's been paid, and assign dollar values or percentages of the remaining balance to other guests. A user can also send payment requests to someone who's not a guest on the reservation via email, allowing other family members or friends to contribute as a gift. And as invited guests pay against the balance, the technology records how much is owed and which party made which payment.
Third-Party Integration
The Evermore website includes two major third-party integration points critical to its success in offering users a simpler and more streamlined way to plan, book, and stay.
Industry-Leading Hospitality Management
Our first integration was Property Management System (PMS) software, HotelKey, which handles accommodation inventory, booking and updating, and secure payment processing through the website. After booking a reservation, HotelKey manages every payment, tracking what's been paid and still owed by each user and applying that information to their user profile.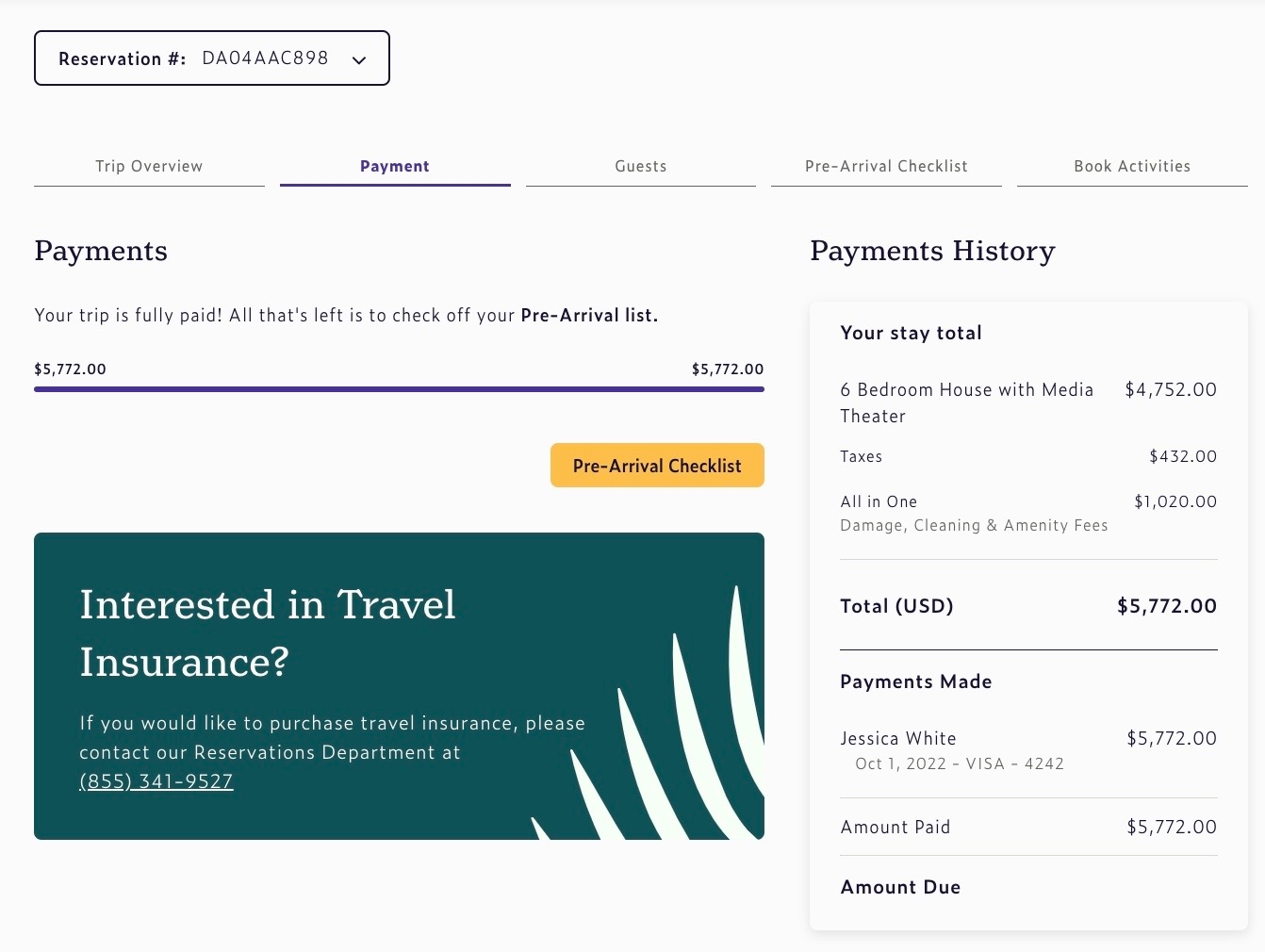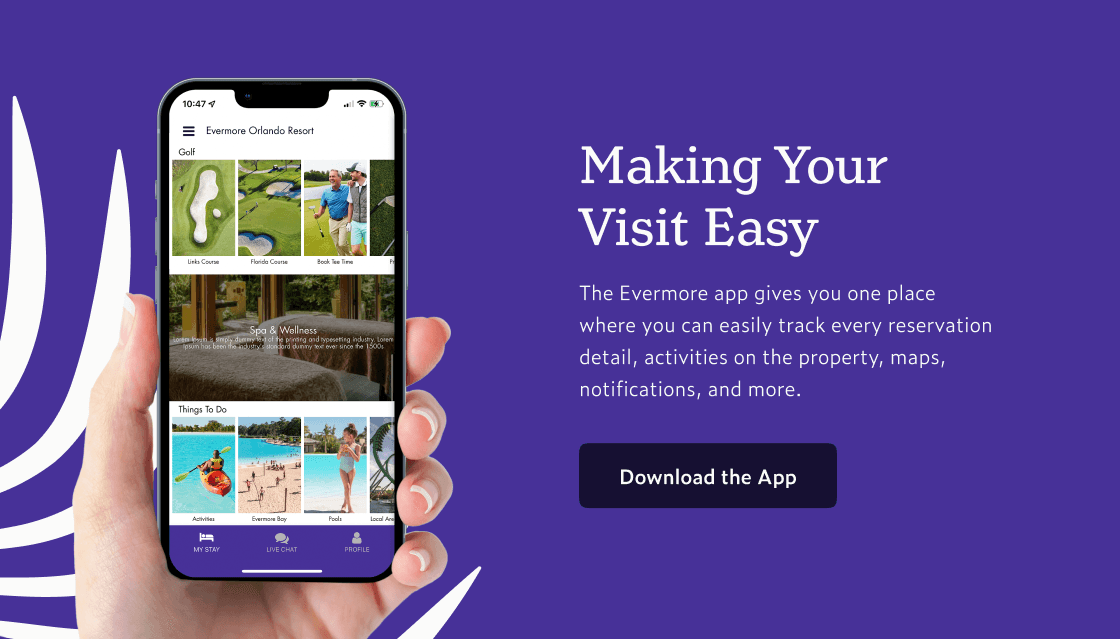 Next-Level Guest Engagement
We also integrated Okkami Guest Engagement technology platform responsible for user authentication and profiles, guest communications, and a white-labeled companion mobile app experience offering identity verification, rental house access, QR-code based parking, pre-arrival data collection, and activity booking.

Integrating with HotelKey and Okkami APIs was an interconnected and collaborative process. From determining requirements to design and deployment, our team was responsible for ensuring seamless integration down to a positive and successful end-user experience.

A Different Kind of User Dashboard
Upon account creation, we wanted users to have a hub for all things vacation planning. So we created an extensive Account Center allowing users to view trip overviews, manage their guest list, access payment status breakdowns, submit follow-up payments, shop and book on-site activities, and quickly find additional site features like "Heads In Beds" and Split Payments.

And as a guest's stay draws closer, they're prompted to view a pre-arrival checklist where they can change or add new resort activities, fill out necessary pre-arrival information such as submitting their photo ID, and explore available service add-ons.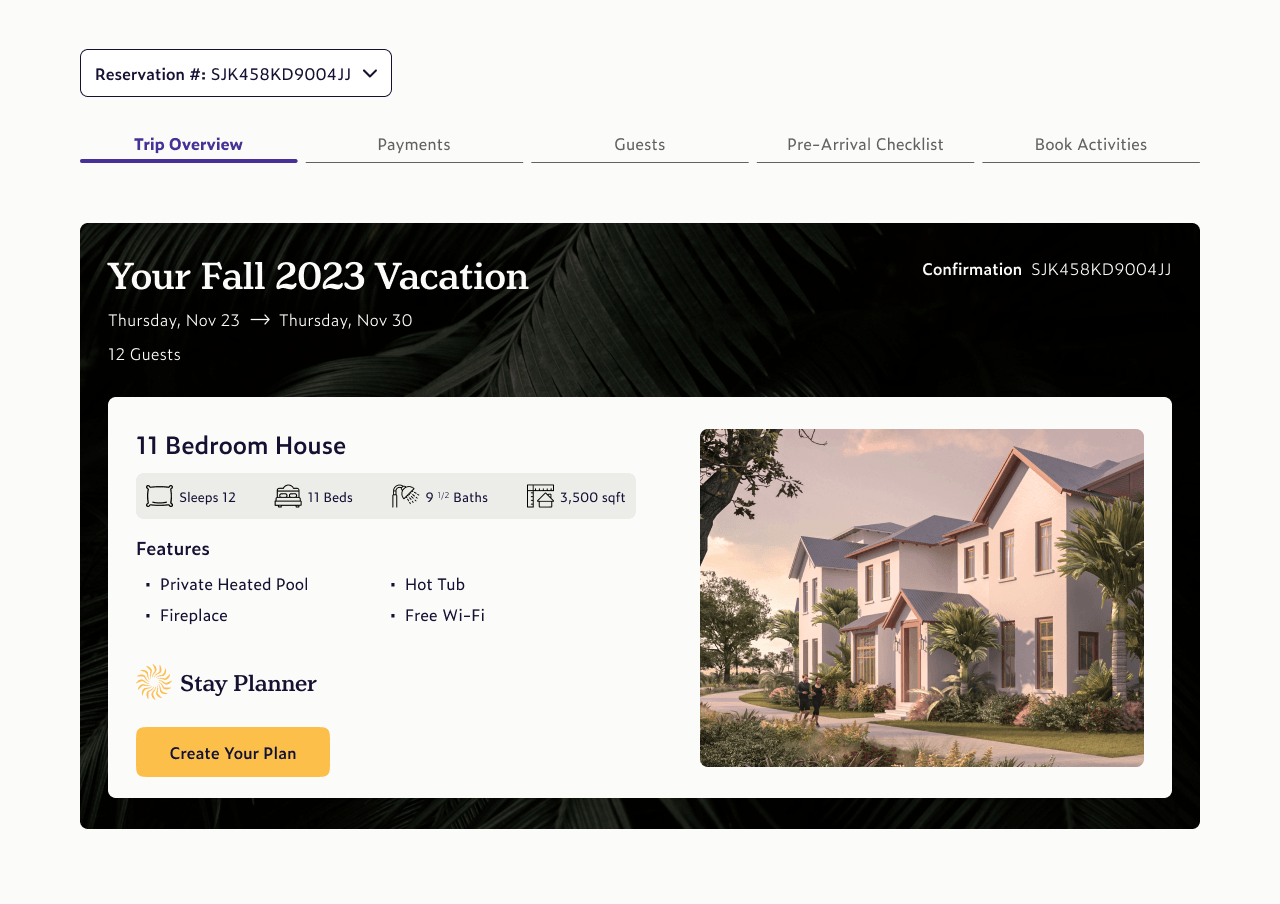 A Bright Future for Hospitality
By prioritizing the user and thinking through every interface and customer touchpoint online and off, our team was able to build on the brand we helped create and design a guest experience second to none. As a strategic hospitality marketing partner, we turned Evermore from a vacation destination to a vacation innovator. And we're just getting started.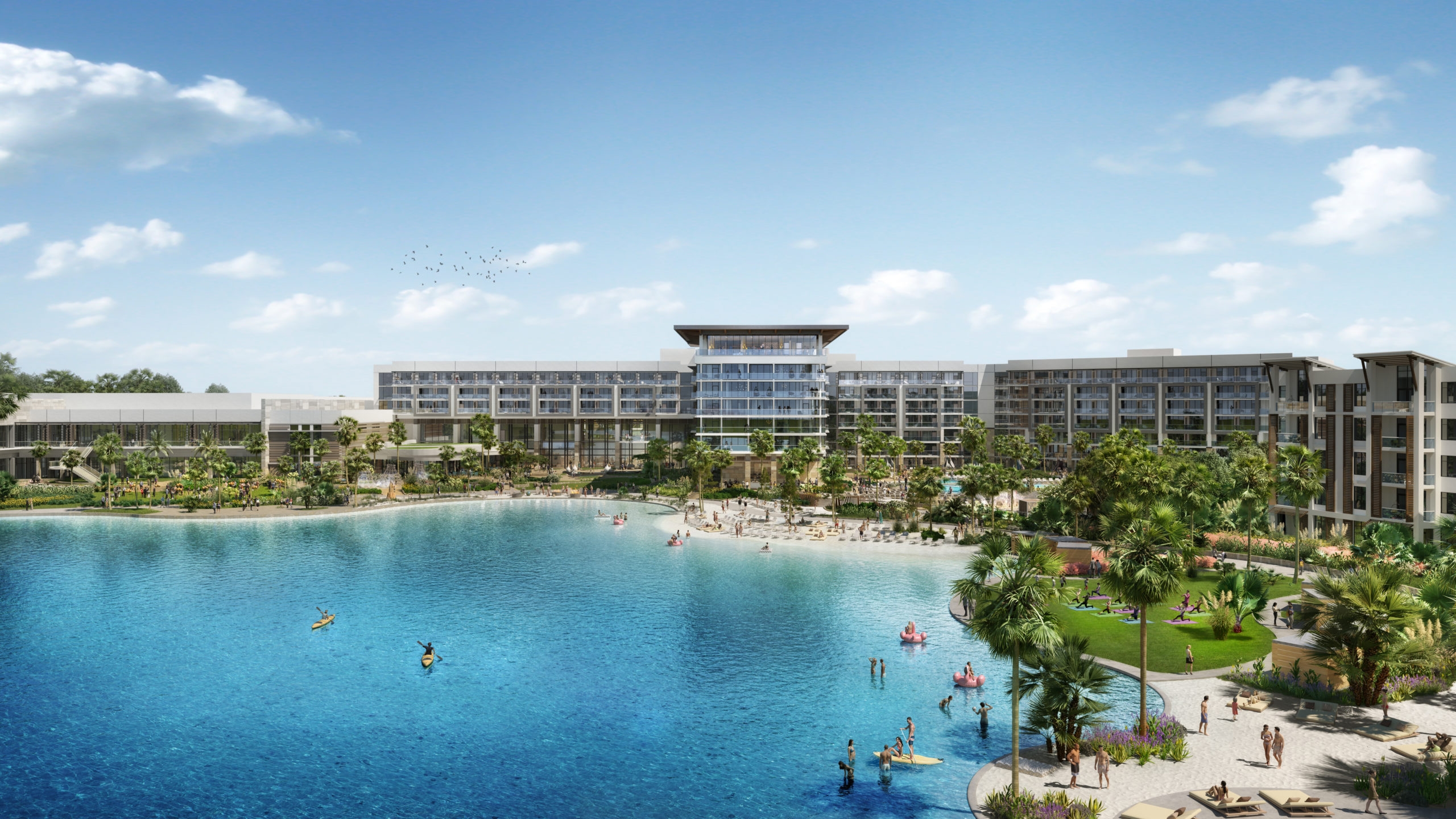 We use cookies to improve your browsing experience. You consent to our cookies policy if you continue to use this website.